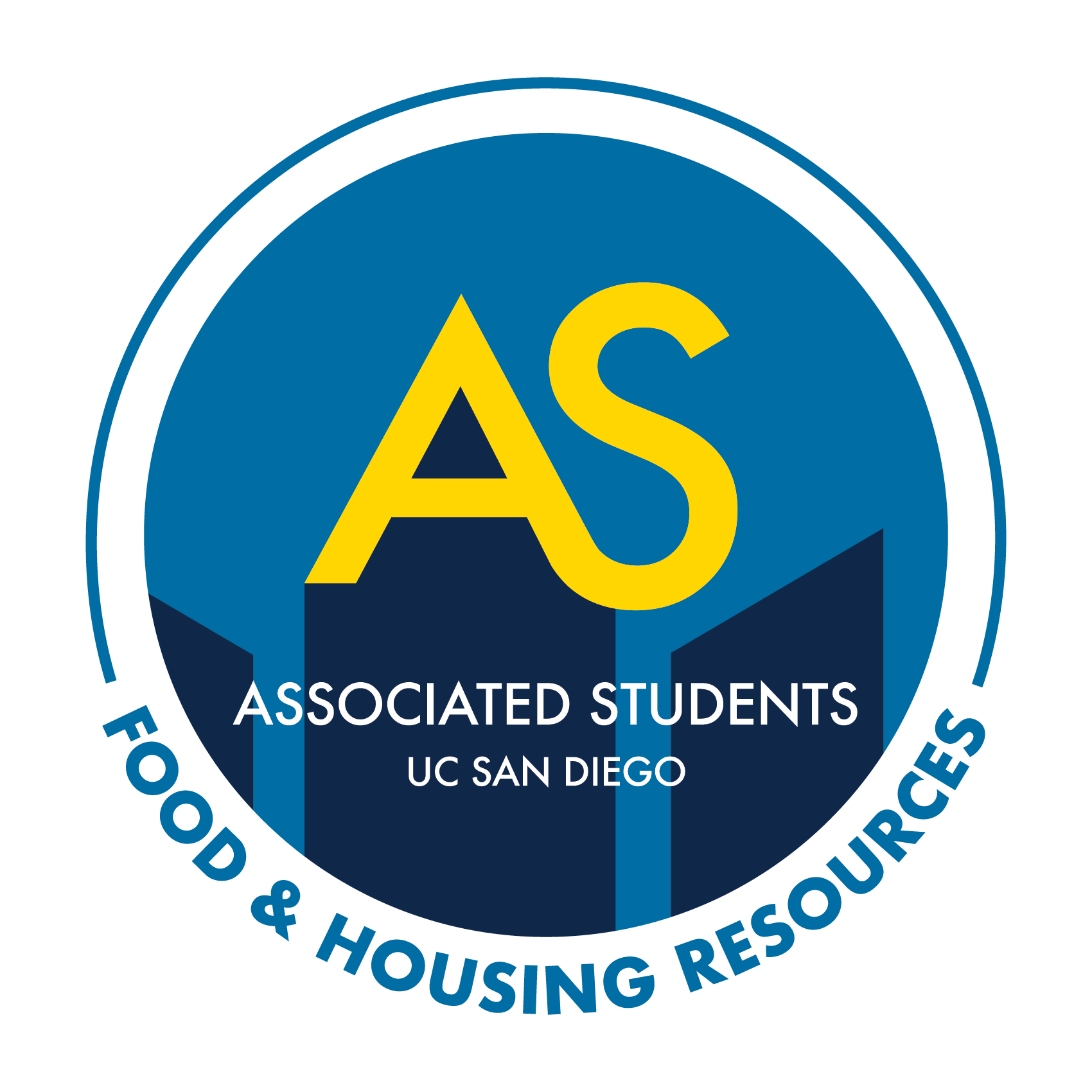 The Office of Food & Housing Resources assists in coordinating campus wide efforts to provide accessible, affordable and sustainable housing for all university students. We raise awareness and address the issue of food and housing insecurity across the seven colleges on the UC San Diego campus. The office works effectively throughout the year to combat food and housing insecurity, as well as establish a foundation of basic needs security elements. Our office contributes additional knowledge, action and collaboration to cross-campus resources in order to enhance the quality of student life at UC San Diego.
Contact Information: 
Email: avpfoodandhousing@ad.ucsd.edu
Instagram/Facebook: @asucsdfoodandhousing
Taste of Success Seminar Series
The Office of Food & Housing Resources is excited to announce the first seminar of our monthly series, Taste of Success. Taste of Success seeks to educate students about Basic Needs security, essential life skills, and how they can thrive as a student.
UC Reciprocity
As a registered UC student, you're eligible to access basic needs resources at any UC campus. View this list of the available programs and services offered at each UC campus, and learn how to access the resources nearest to you.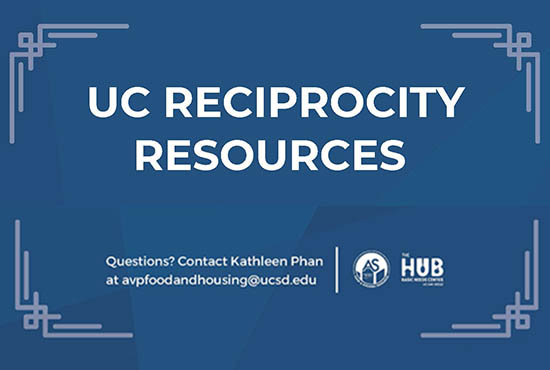 AS Food & Housing Resources
2020-2021 Food & Housing Resource Guide
In recognition of Hunger and Homelessness Awareness Week 2020, the Office of Food and Housing Resources has compiled a list of resources dedicated to ensuring basic needs both on and off campus.
2020-2021 Local Housing Guide
The Offices within Associated Students have teamed up with campus partners to compile a document of accessible resources and information to guide students in finding safe and affordable housing.
Coupon Book: May 2021
In this coupon book, the Office of Food and Housing Resources will provide monthly updates to resources that collaboratively reduce basic needs insecurity by helping students save money on essential purchases, such as food, clothing, and household items.