Affordable Grocery Store Map
This map shows various grocery stores in San Diego. They are color-coded to represent their cost ($=green, $$=orange, $$$=red). All estimated times of arrival (ETA) are from the Gilman Transit Center. This map also includes the shuttle stops for the Grocery Shuttle. Click on the map image to open Google Earth and view more details. 
*Old Affordable Grocery Map can be found here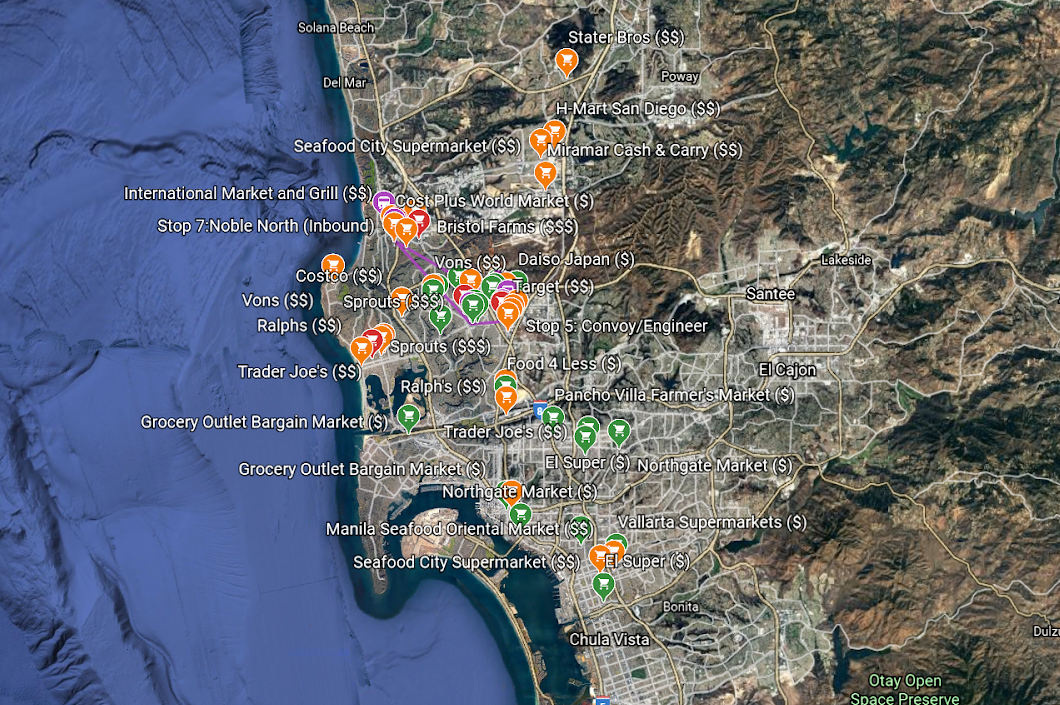 -- COVID-19: EFFECT ON GROCERY STORES --
Many grocery stores are being impacted due to high traffic and high demand for certain items. We have compiled an extensive list of surrounding grocery store locations and their reported feedback on stock. Our information is not complete and we ask that everyone exercises patience as we continue to work through this together as a community. 
Click here for our compiled list.